Welcome to the Preferred Newburgh Chiropractor
A healthy spine is a mobile spine. Keep your spine moving for Proper Spinal Hygiene!"
Peet Family Chiropractic Offering the Latest in Chiropractic Care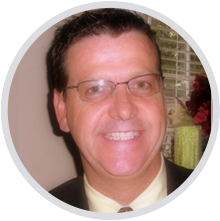 We've been delivering quality chiropractic care to the Hudson Valley and surrounding area since 1910. When Dr. John J. Killeen opened his office on Grand Street in Newburgh, New York, he was one of the first Chiropractors in the Hudson Valley. His daughter, Dr. Helen Killeen Peet, was one of the First Female Chiropractors in New York State. She was known as the Grandmother of Pediatric Chiropractic while serving for over fifty years in the profession. She had practiced along side of Dr. Nelson R. Peet since 1951.
Dr. Parry A. Peet has continued the family tradition with specific and gentle but thorough chiropractic care. He has been detecting and correcting the Vertebral Subluxation Complex since October 12, 1984. Dr. Peet Continues to bring you the latest in chiropractic care.
As a Newburgh chiropractor, I take pride in offering the most complete chiropractic resource in our area. In fact, our willingness to volunteer information and explain every chiropractic procedure in advance is often mentioned by our delighted patients.
Why?
Those who know what chiropractic is—and what chiropractic isn't, seem to get the best results in the shortest amount of time. We're looking to help Newburgh-area residents who value their health and want a chiropractor who offers peace of mind. Ready to get started? Call our Newburgh office today to schedule an appointment with Dr. Parry Peet.
Dr. Parry Peet | Newburgh, NY Chiropractor | (845) 566-1313
Delivering quality chiropractic care to the Orange County area including Newburgh, Balmville, Montgomery, Walden and New Windsor since 1913.